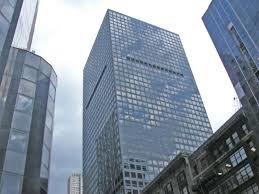 Comprehensive Consulting Services for Insurance Adjusters
CybexInc, LLC offers an array of services for insurance adjusters. By utilizing our experience in handling large commercial losses, we can turn a tragedy into a triumph. We make sure to follow the highest standards to deliver outstanding results in every project we handle.
Early Beginnings
CybexInc, LLC was originally established in 1990 by J Murphy as a consulting service offered to insurance companies via adjusters. At that time, we helped adjusters with difficult loss situations as well as losses with unique characteristics, helping reduce the time it takes to handle these processes. Our work eventually expanded to emergency mitigation and reconstruction services.
New Endeavors
As our focus shifted, the consulting services team "moved" to a dedicated construction-related company in 2005. This newly formed business handled only loss-related commercial and large-loss construction projects.
Returning to What We Did Best
In 2016, the construction company was sold. J Murphy once again began the consulting services that were originally offered to adjusters under the current construction company. Then, in May 2020, J resigned from the construction company and reopened CybexInc, LLC along with several professionals from the construction company.
Today, our sole purpose is to provide the much-needed consulting and related services to insurance company adjusters and construction industries. Our mission is to adequately serve our clients at their time of need.
We have shared links to sites related to our line of work. Visit them today to learn more.
Our company has the tools that allow us to respond quickly in almost all cases. Reach out and let us know how we can help.